On the afternoon of December 30th, 2020, organized and planned by the Student Union, SICC held a New Year party.
2020年12月30日下午,在学生会的组织策划下,SICC举办了一场新年派对。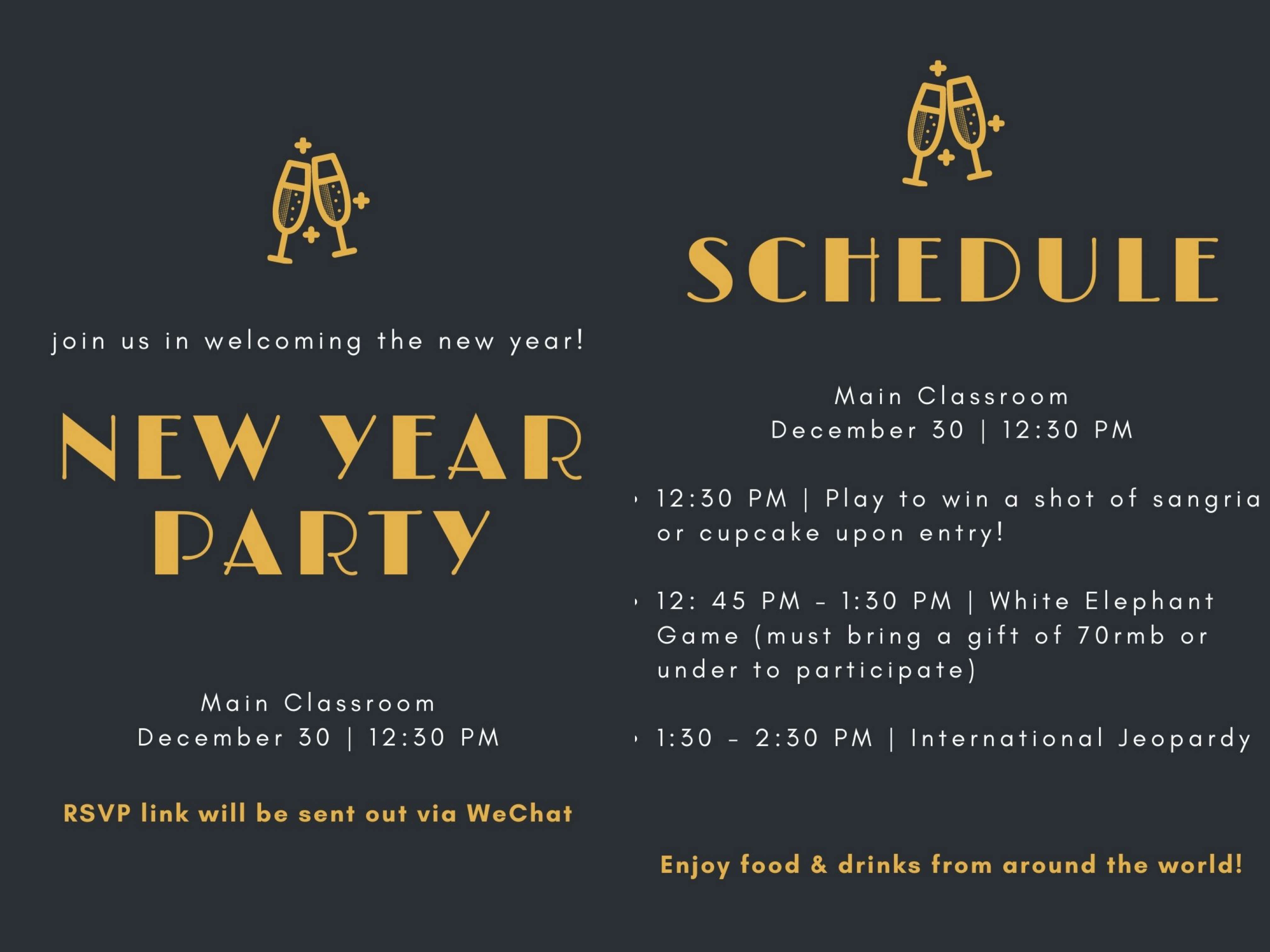 For the first part of the party, the students played some ice-breaking games to win a shot of sangria or cupcake upon entry.
派对的第一部分,学生通过玩破冰游戏来赢得小奖品。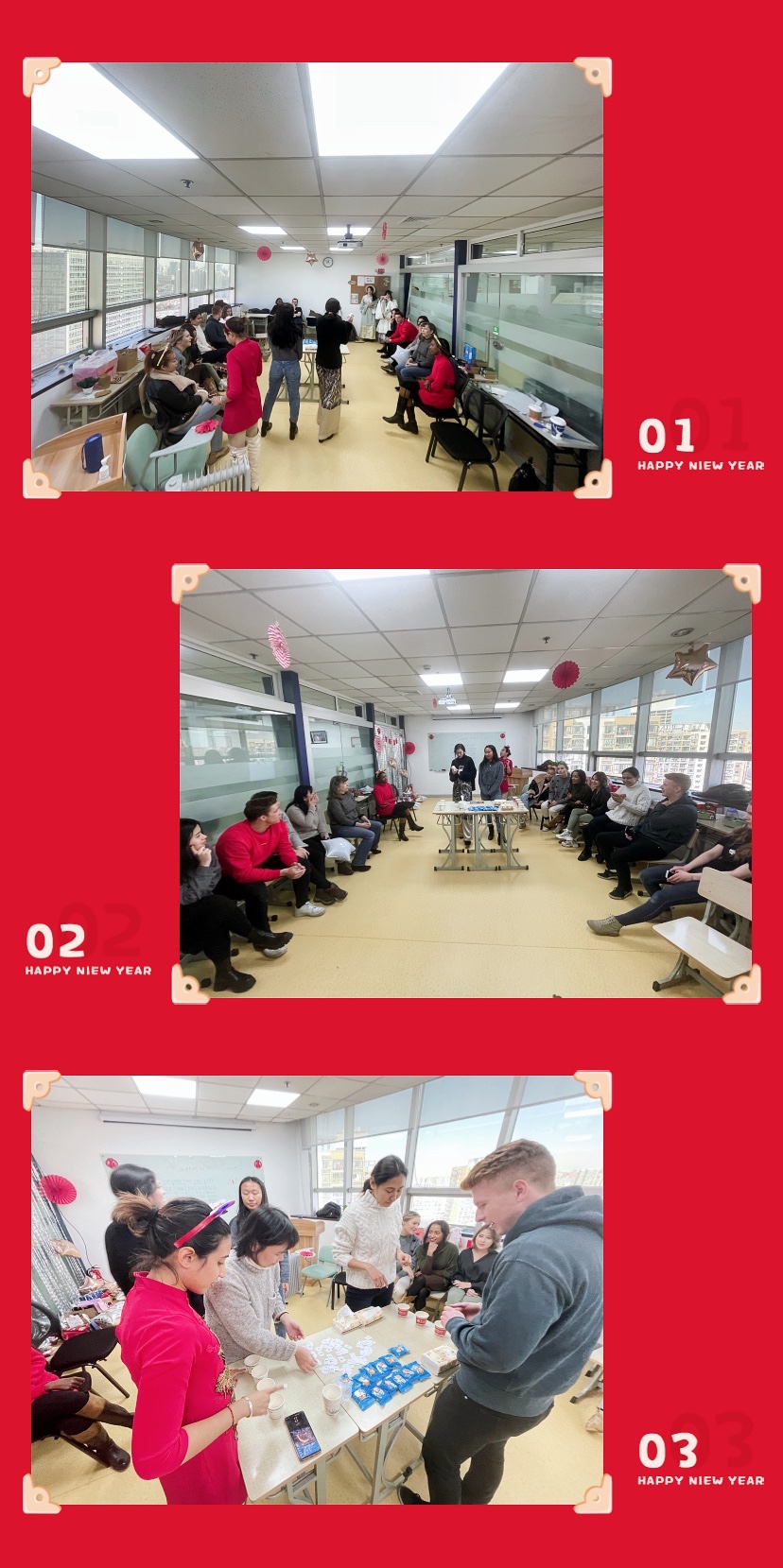 The ritual of the New Year is to receive New Year's gifts and wishes through the White Elephant Game.
新年的仪式感就是通过白象游戏收到新年礼物以及新年的祝福啊!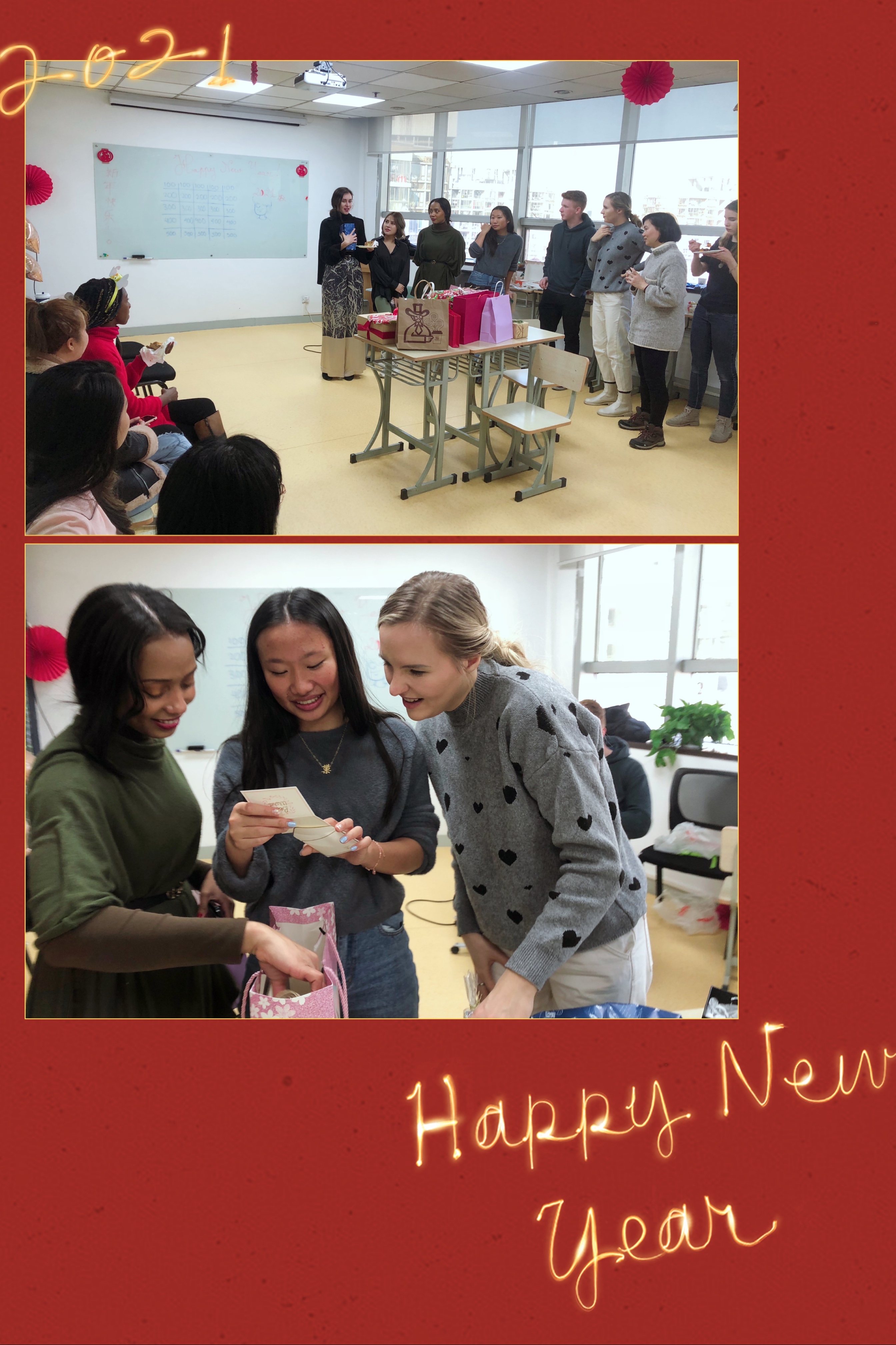 Everyone enjoyed food & drinks from around the world!
每个人都品尝到来自世界各地的美食饮品。

At the end of the Fun Fact session, we were all introduced to a variety of interesting cultures around the world.
最后的fun fact游戏环节,让我们每个人都在欢声笑语中了解了世界各地各种有意思的文化。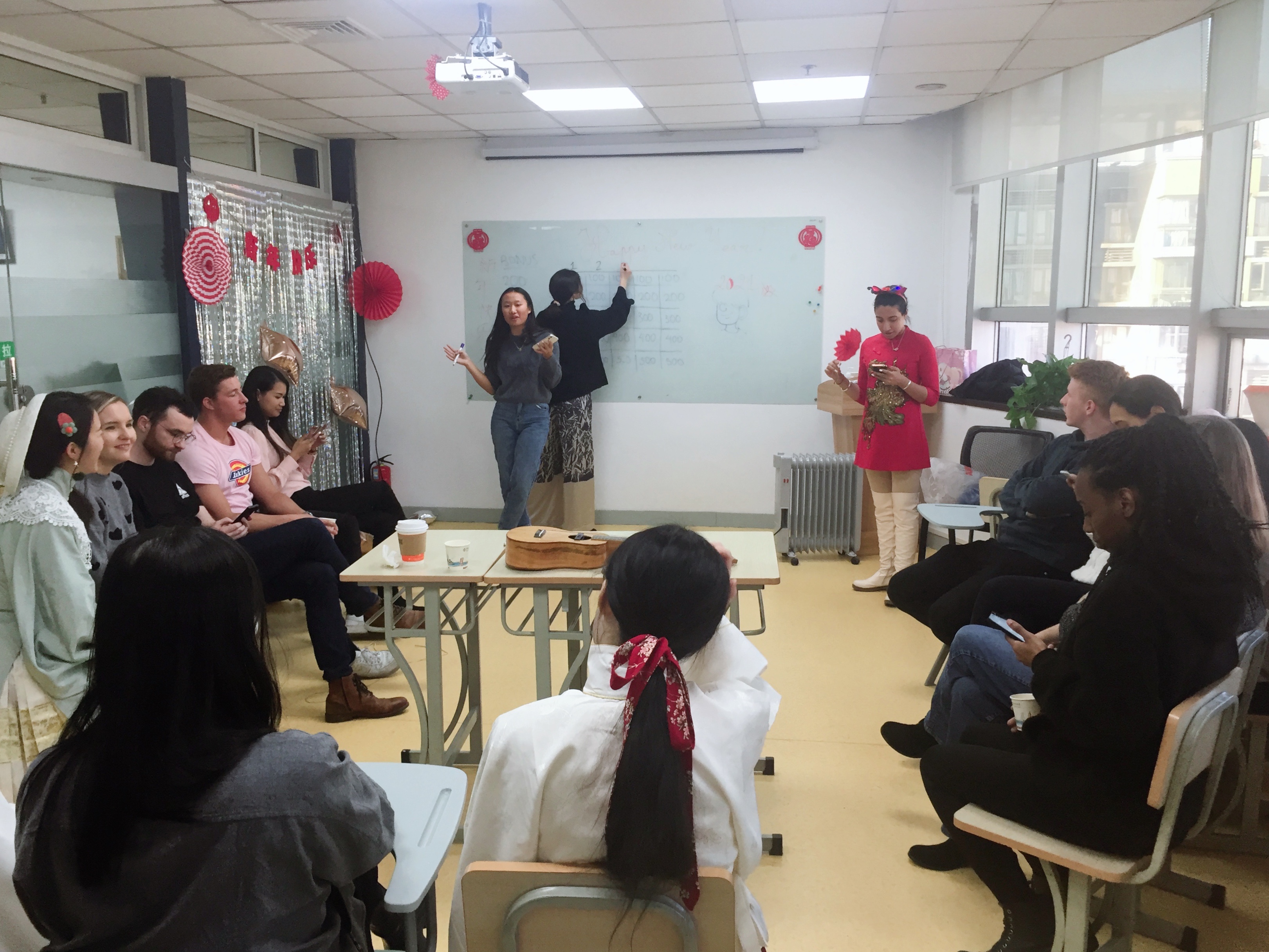 SICC wishes you have an auspicious year of ox and be happy with your family!
SICC祝大家牛年大吉!阖家欢乐!